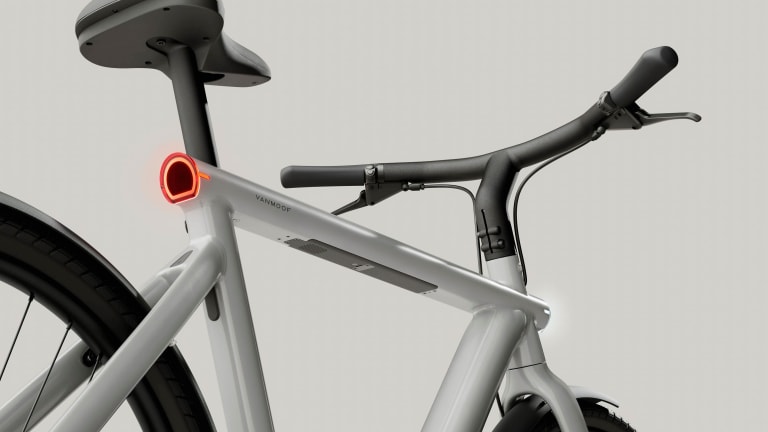 VanMoof reveals its next-gen S5 and A5 e-bikes
The new models feature an improved riding experience from top to bottom.
VanMoof introduces its next-gen bikes with the reveal of the S5 and A5 models. Designed with a larger focus on ease of use, the company wanted to make sure that there wasn't a steep learning curve with the new bikes and created what they call a Halo Ring Interface. This system uses an LED light ring display in the handlebar to give riders instant and intuitive, real-time feedback like speed, battery status, and connectivity. Alongside the refresh of their straight frame model with the new S5, the A5 joins the mix with a new step-in frame and a range of optional cargo accessories adds to the bike's utility. The bikes also use their new Gen 5 motor for a smoother ride and VanMoof's anti-theft tech gets upgraded with a revamped in-wheel kick lock, larger pin, and a new auto retract function. 
Pre-orders are now available with deliveries set for this July. 
---
$2,998, vanmoof.com