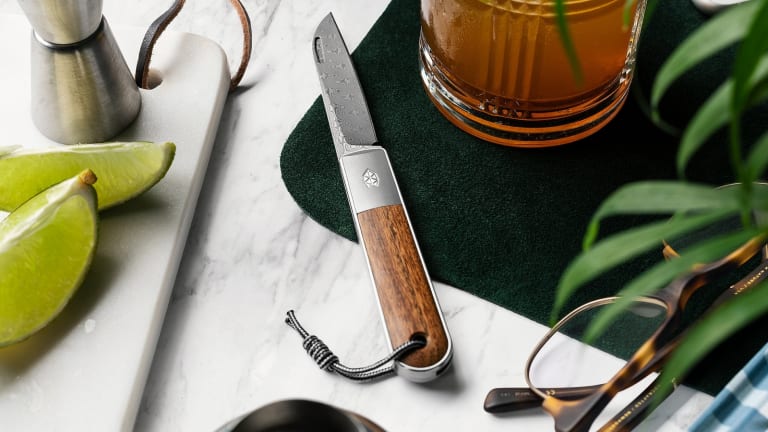 The James Brand combines rosewood and Damasteel for its new knife collection
An elegant, seamless blend of classic and modern aesthetics.
There's no denying that The James Brand knows how to design a great looking knife. That sharp eye for detail and styling is evident in their new Rosewood + Damasteel Collection, a new range of knives that perfectly match Damasteel blades with rosewood scales. One of our favorite models in the lineup, updates the brand's first knife, the Chapter. The modern silhouette mixes those classic elements to give the knife a whole new look that is both familiar and completely new.   
---