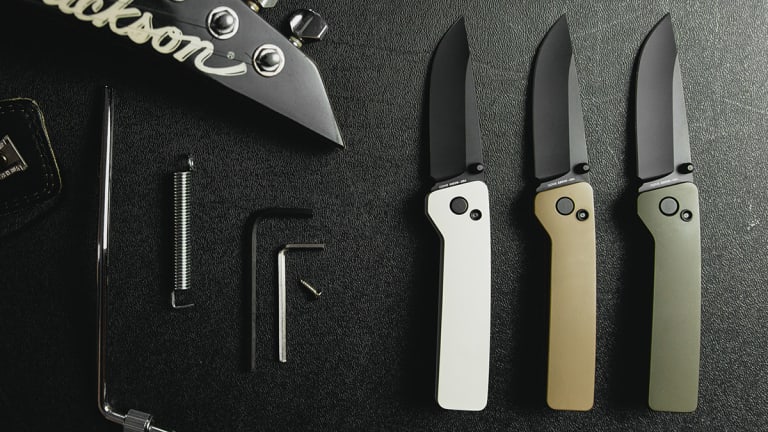 The James Brand adds a Cerakote option to its minimalist Clovis knife
A tactical-grade finish for one of their most beautiful knives.
The Clovis is one of the sleekest pocket knives you can buy at The James Brand and now it's getting a new option that enhances the scales with a ceramic-coated finish. Typically found on military hardware, Cerakote is a rugged ceramic coating that enhances the durability of a surface, protecting it from corrosion, heat, and salt. Only 150 examples will be produced in each color and every knife features a black stainless steel blade and titanium hardware with a button lock closure. 
$450, thejamesbrand.com