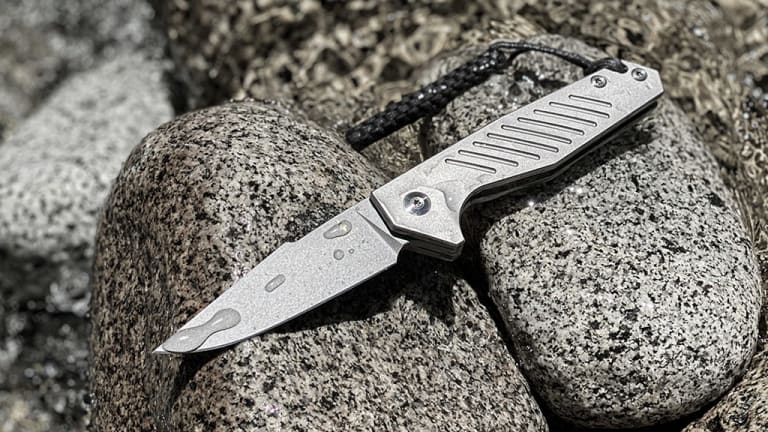 Terrain 365's Mako Flipper-AT is inspired by the fastest shark in the sea
A sleek flipper action framelock folder.
Terrain 365 looks to one of the ocean's fastest predators with the introduction of the Mako Flipper-AT. The compact framelock folder features titanium handles, titanium machine screws, a titanium pocket clip, bronze races with ceramic bearings, a ceramic ball detent, and a rustproof Terravantium blade. The Terravantium blade is made using 100% non-ferrous alloys, which also makes it non-magnetic. It's a knife that's perfect for your EDC kit and is ready for adventures in the water or on the field. 
Available this Wednesday. 
$349, terrain365.com