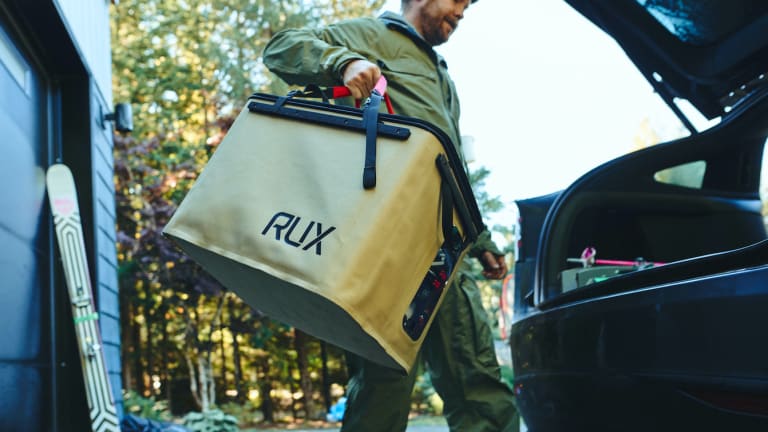 RUX has created the perfect storage system for keeping your gear organized on the go
A clever new bag built for all your outdoor adventures.
Whether you fish, surf, snowboard, or mountain bike, RUX is a new all-in-one system for storing all your gear essentials when you're on the go. The collapsible, outdoor-ready bag offers an adaptable design that is right at home in the trunk of your truck or SUV or strapped to your back like a backpack. The RUX has a volume of 70L and features a modular design with optional dividers to keep it all organized and utility straps that can attach the bag to virtually anything. It's also easy to clean, lightweight, waterproof, and a compressed EVA foam lid protects all your goods from the elements. 
Available July 2021. 
$168 (early bird pricing), rux.life