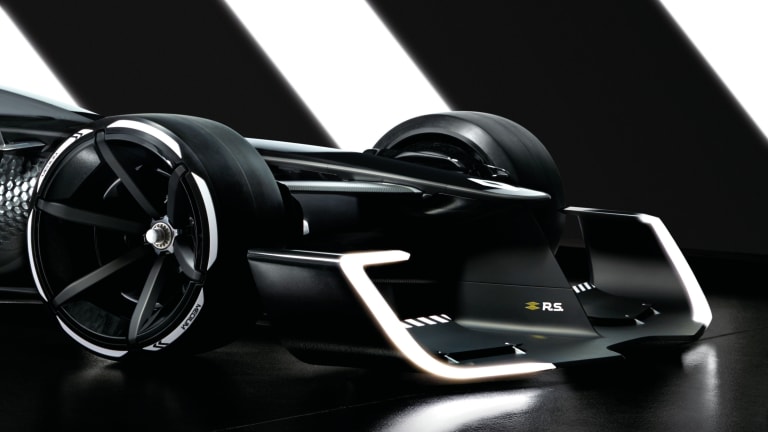 Renault's R.S. 2027 Vision imagines the near-future of Formula 1
It's time for F1 to join the 21st century.
As it ramps up to its 40th Anniversary in Formula One, Renault is giving the world a look at what could be the sport's future. What they've envisioned is a futuristic racer called the R.S. 2027 Vision. Though the concept is immediately recognizable as an F1 car, the styling is what would hope for in a race car of that time with its 3D-printed shell and Active LED lighting that is displayed on the outside of the wheels to indicate things like driver position and energy capacity. 
The cockpit is like a jet fighter with a transparent canopy that gives you a full view of the driver, who would be wearing a transparent helmet to give you a better look at the driver's face. They've also implemented some fan-specific details such as a digital display that shows the driver's current fan ranking position, which is measured by social media chatter and telemetry data that will be broadcast to the internet in real time.