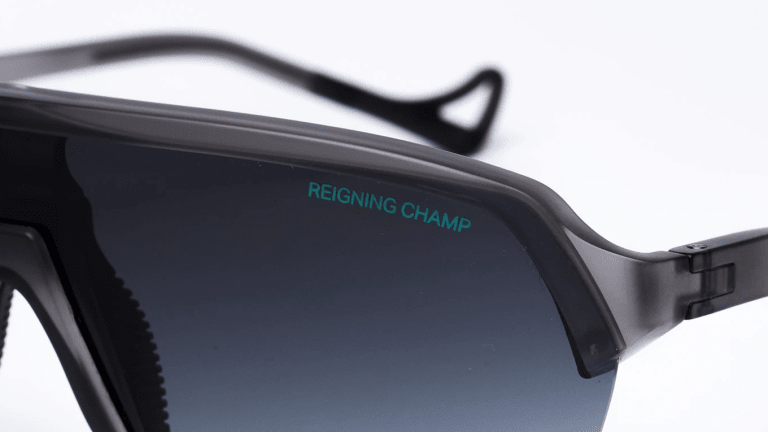 District Vision and Reigning Champ debut their Radical Retreat Kit
The collection is inspired by the Human Potential Movement.
Reigning Champ has teamed up with District Vision to create the Radical Retreat Kit, a collection inspired by 1960s counterculture with a "focus on exploring human consciousness and reaching cognitive potential." At the center of the collaboration is District Vision's Nagata Speed Blade performance sunglass, which will feature a custom gradient lens for varying light conditions. The sunglass is complemented by teal-colored lightweight terry essentials, a t-shirt, and a towel and sunglass case with artwork from Filip Pagowski, known for his Play for Comme des Garçons logo.
$60-$250, reigningchamp.com