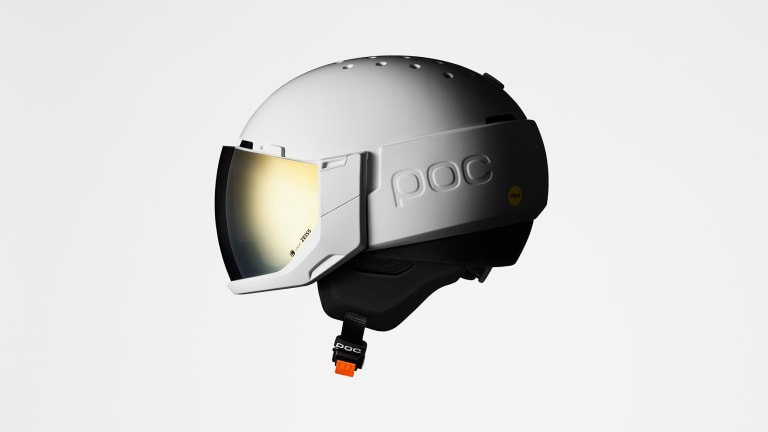 POC goes intergalactic with its new snow helmet, the Levator
Astronaut style goes alpine.
POC has unveiled one of its big products for next winter, a snow helmet with an integrated google lens. Designed specifically for POC by Carl Zeiss, the lens features a raised EVA panel at the sides of the helmet for an added layer of protection and a soft EVA element at the rear also adds a protective measure while also increasing comfort. The inside of the helmet has Alcantara padding and fully adjustable ventilation to keep you cool when the temperature rises. The helmet also features Mips Evolve, a RECCO reflector, EPP, EPPS, and an EVA liner, an ABS shell, a 370-degree fit system, and detachable ear pads. 
Available later this year. 
---