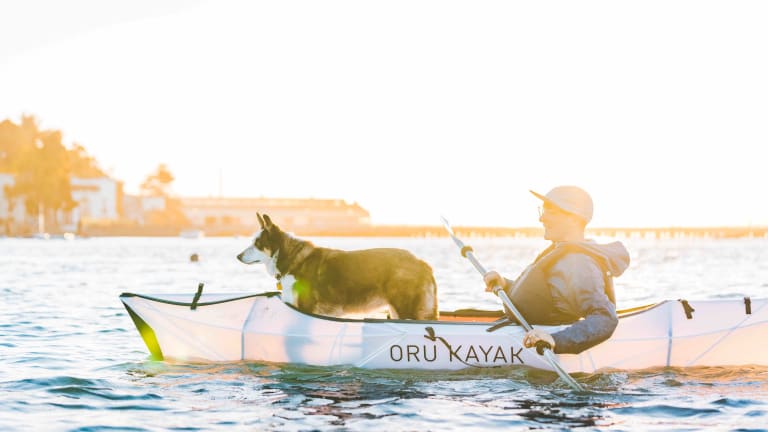 Oru Kayak's portable Inlet kayak only takes three minutes to assemble
Inlet is their most compact kayak yet.
Oru Kayak introduces their latest kayak and it's their most compact design ever. The new Inlet utilizes a brand new folding pattern that only takes three minutes to assemble and folds into a box that is the size of a guitar case. When unfolded, the kayak measures 10' long and weighs just 20 lbs, which is 36% lighter than their lightest model. As for the kayak's specs, the Inlet will feature an integrated floorboard, adjustable footrest, a new fairing, bow and stern bulkheads, an adjustable backrest, buckle deck closure, and has a weight capacity of up to 275 lbs and a height ceiling of about 6'2". 
Oru Kayak is now accepting pledges on Kickstarter and plans to deliver the Inlets to customers next April.
$699, orukayak.com