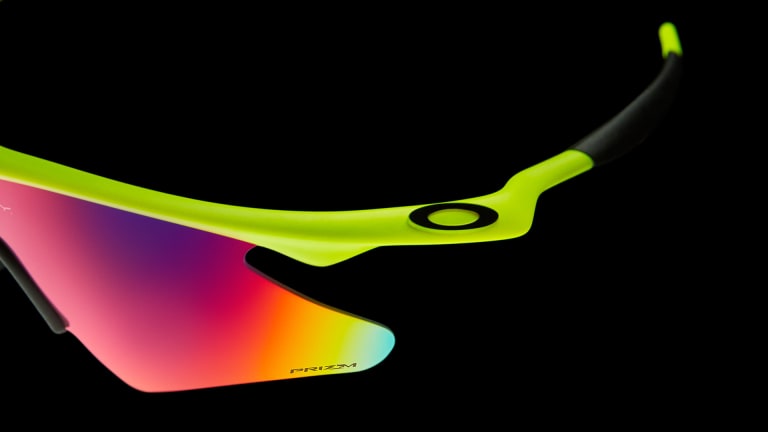 Oakley heads into summer with a re-release of the Mumbo and Pro M-Frame
The iconic sport shields are back for a limited edition release.
In 1989, Oakley set the stage for what put the company on the path to becoming one of the most famous brands on the planet. A refinement of the goggle-style lenses that became a signature look for the brand, the Mumbo quickly became a staple of athletes in virtually every sport and the hingeless Pro M Frame took that concept to the next level, finding its way on the faces of the most celebrated champions of the time. Oakley is reissuing both designs in a limited edition bundle for its MUZM collection, updating the styles with Neon Yellow frames and Prizm Road lenses. 
Available on June 2nd at select retailers worldwide and on June 6th at select Oakley retailers. 
---