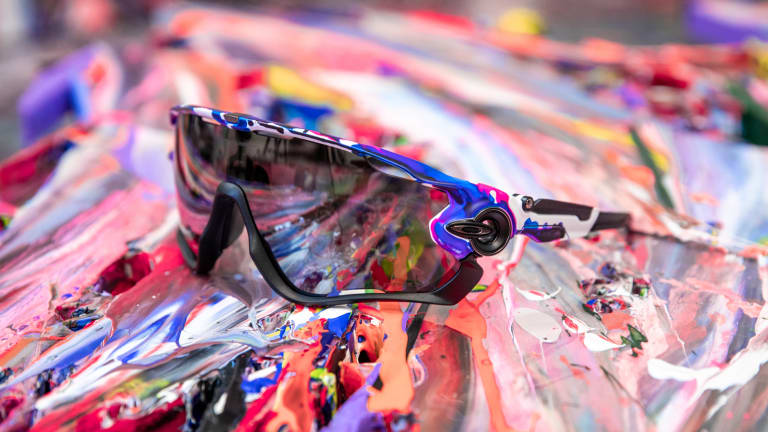 Oakley and artist Meguru Yamaguchi launch the Kokoro Collection
The collection uses a spin technique to replicate Meguru's Yamaguchi's unique brushstroke style.
Today was the day when the world's elite athletes were meant to get together and compete in the 2020 Tokyo Olympics. Obviously the pandemic has put that on hold but Oakley is pushing forward to celebrate every athlete's love for sport through a limited edition collection designed by artist Meguru Yamaguchi. Named after the Japanese word for "heart; mind; spirit," the Kokoro collection uses a specialized spin technique that required a custom-made machine built by Oakley engineers to recreate the Meguru's unique brushstroke style. The end result is a vibrant collection of eyewear and because of this process, no two frames are alike. 
$156-$216, oakley.com