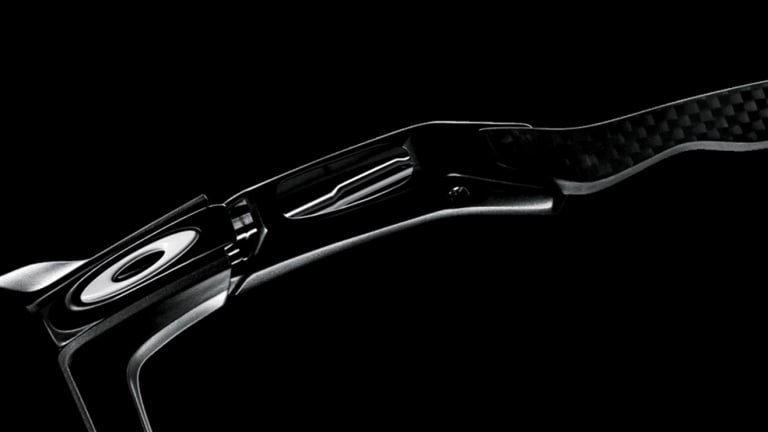 Oakley's Carbon Prime MotoGP is built like a high-end superbike
And it's got one of the wildest eyeglass hinges you've ever seen.
When Oakley really goes for it, you tend to end up with what could only be described as the Ducati-equivalent to eyewear. That's exactly what you'll find with the Carbon Prime MotoGP, a highly-complex sunglass built with the very same materials like the superbikes it's inspired by. 
The frame is made from a mix of carbon fiber, titanium, and their proprietary O-matter and that's all brought together by one of the most sophisticated hinges you've ever seen on a sunglass. The cutaway on the earstem exposes the mechanical piece that looks like a miniature shock absorber, a detail that makes a traditional hinge look like some archaic relic of eyewear's past. 
$610, oakley.com