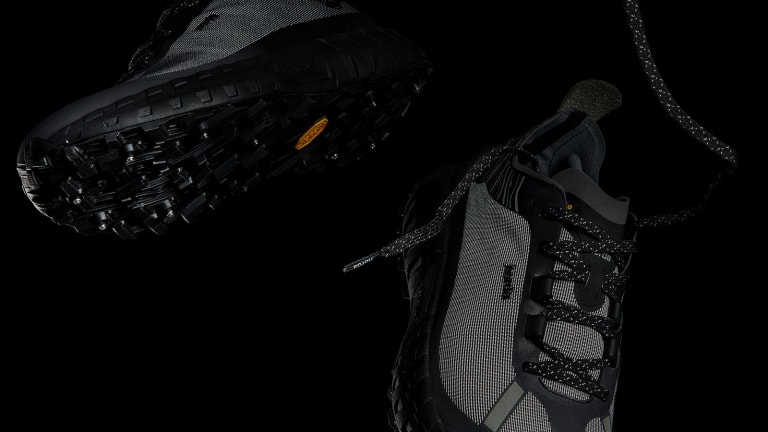 Norda's new 001 is an all-terrain vehicle for your feet
The new model features carbide-tipped steel spikes for the best grip possible.
Norda has released a new version of their 001 trail running shoe that adds 20 carbide-tipped steel spikes to the shoe's Vibram Mega Grip sole for enhanced traction on both wet and dry surfaces. The shoe also features a rugged Dyneema woven upper for abrasion resistance, a Vibram midsole for durability and comfort, Dyneema laces, and it is the first shoe to be lined with G+ Graphene. G+ Graphene is breathable and waterproof to 10,000mm and is both temperature regulating and bacteriostatic.
---
$335 CAD (approx. $269), nordarun.com