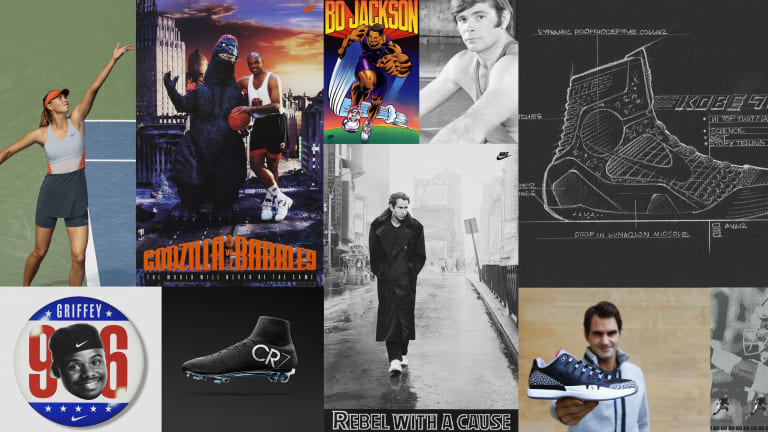 Read | The Nike Signature Athlete Legacy
The Swoosh offers a look into the history of its Signature Athlete program
You've all wanted one at one point or another, we're talking about Nike's Signature Shoe. Whether it was Jordan, McEnroe, Agassi, Barkley, or Bo Jackson, these sneakers were at the top of every young boy's wishlist and continue to this day, just ask your little brother about P-Rod or Stefan Janoski. Nike takes a look at these athletes and their famed footwear:
"Becoming a signature athlete at Nike is an honor reserved for few. In the company's 42-year history, less than one percent of its endorsed athletes have been given a signature shoe.
As members in one of the most exclusive clubs in all of sport, Nike signature athletes take pride in representing the brand and the prestige that comes with having a shoe made just for them. Through a highly collaborative process, Nike designers create footwear that is engineered to the exact specifications of the athlete's physical needs and tailored to the demands of their specific sport. Fusing innovation with inspiration is essential."
More at Nike.com