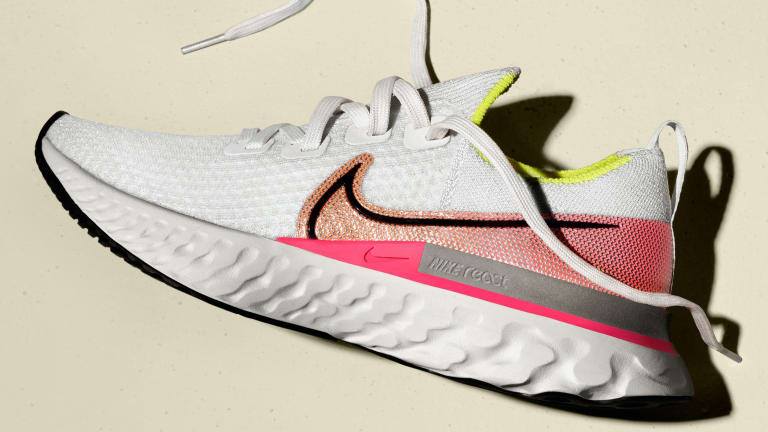 Nike's React Infinity was designed to help reduce runner injury
The shoe combines the best features of the Zoom Vaporlfly 4% and the Nike React.
Bringing together the best features of the Zoom Vaporfly 4% and the Nike React is the upcoming React Infinity Run. The shoe places a large focus on reducing running injury with solutions such as a wider midsole and a rocker-style bottom that is said to have a more natural feel in the transition between footstrike to toe off.  Stability is also a major component with the support that React allows and the wider platform that encourages runners to stay planted in straighter lines, helping to reduce side-to-side wobbling. 
The React Infinity Run will be available to Nike Members on January 3rd and a general release will follow on January 16th.