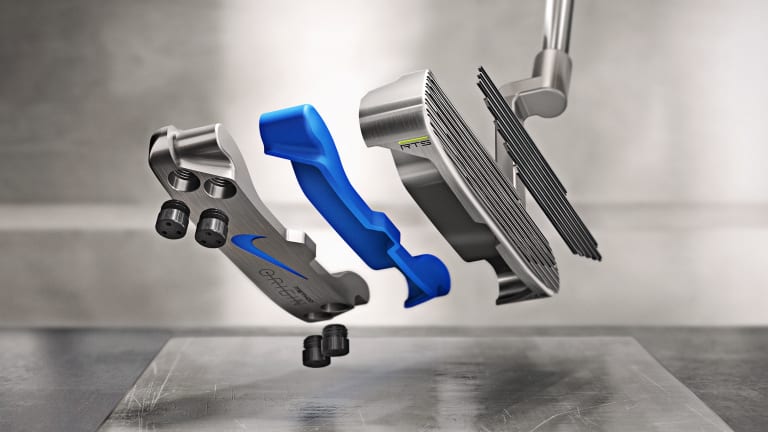 Nike steps up its putting performance with the Method Origin Putter
"A more consistent, efficient and faster forward roll."
With over a decade of research in their hands, Nike used that data with an aim to create the type of putter that is simply an extension of yourself. To do this Nike Golf created a classic blade putter shape, but filled it with their latest and greatest technology to improve consistency and efficiency on the putting green.
Comprised of three pieces, the putter's construction features a RZN layer, a material they use in their golf balls, sandwiched between the face and a secondary mass on the back of the club. That RZN layer allows it deliver more energy to the ball even when the ball is hit off-center and the placement of the full-length grooves allow for more efficient, and faster rolls. Nike's Method Origin will be available on April 22 via select retailers and Nike's online store.
$349, nikegolf.com