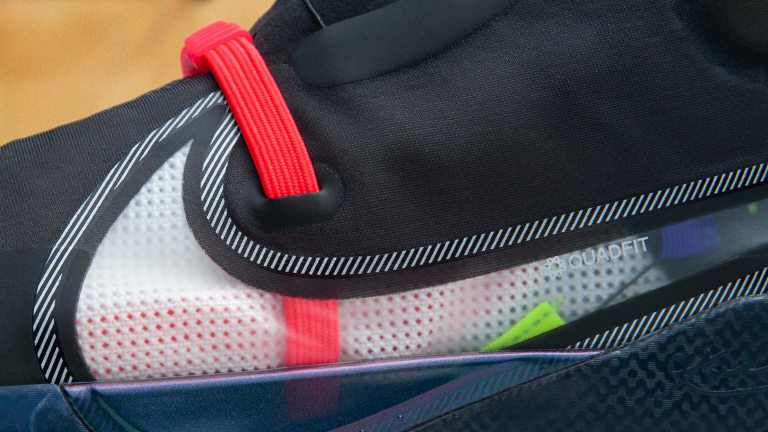 The Nike Kobe AD NXT is the most advanced basketball shoe in the Kobe lineup
He might be retired but that hasn't stopped Nike from innovating with Kobe's signature shoe.
Though it's been a few years since Kobe has stepped on the court, his signature shoe continues the five-time champion's legacy with the most advanced model in the Kobe lineup. The Kobe AD NXT is designed from the ground up for speed and features some of the latest Nike performance technologies to get players lower to the ground while maintaining comfort and control. The shoe will feature a full React midsole for enhanced grip on the court, Nike's FastFit lacing system, and Quadfit technology that secures the foot without restricting movement. 
The Kobe AD NXT will be available on August 24th.