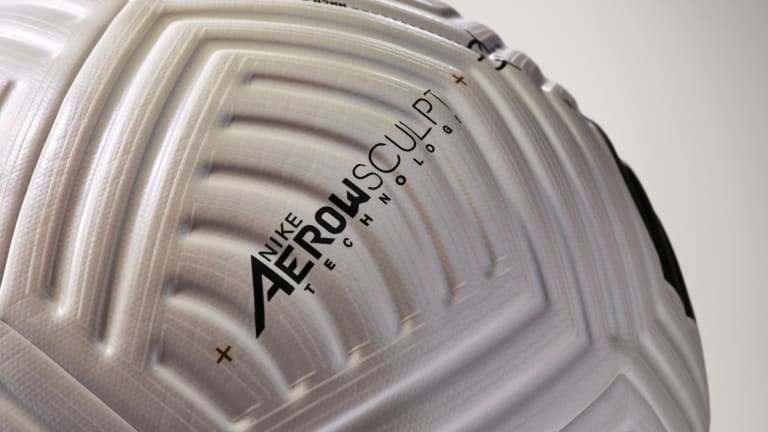 Nike's Flight Ball optimizes football aerodynamics with AerowSculpt technology
The ball's unique surface allows for a more consistent flight trajectory.
After eight years of research, 68 different iterations, and thousands of hours of testing in Nike's Equipment Innovation Lab, the Swoosh debuts a new innovation in football technology, the Nike Flight Ball. The company worked with 800 professional athletes, using several tracking systems to monitor the ball flight from different types of kicks on the pitch. Their labs then recreated these kicks with a robotic leg to take a closer look at the small difference in performance between different iterations of the ball. This data then informed the design of the surface of the ball, a proprietary technology called AeroSculpt that forms a unique pattern, similar to that of the dimples on a golf ball to enhance aerodynamics and improve the consistency and stability of ball flight. It also features a welded four panel construction that reduces the number of stiff seams while Nike All Conditions Control 3D ink delivers grip in both wet or dry environments.
$160, nike.com