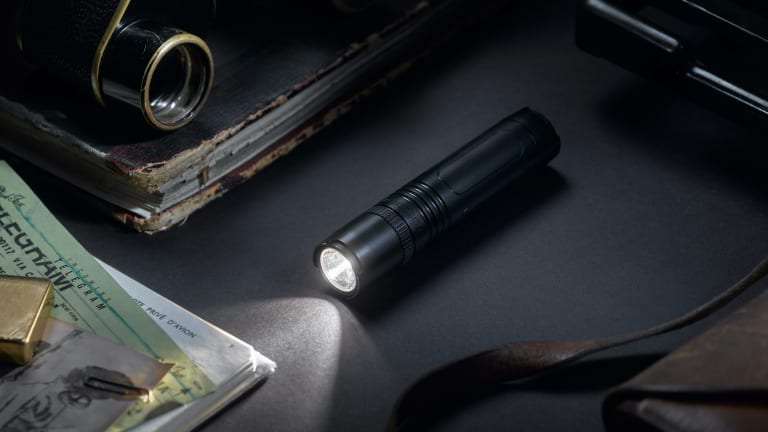 Muyshondt's new 1930 finish is built for wear and tear
A tribute to all things well worn.
In creating the new 1930 finish, Muyshondt wanted to go back to an era where patina was simply celebrated for its looks, but also told a story. The 1930 Flieger starts with an aluminum bronze body and then over the span of several days, a special coating is applied throughout the torch to give it an immaculate black finish. The product story doesn't end there, the finish is designed to wear beautifully with use, revealing a golden bronze patina. The torch will also feature anti-reflective sapphire crystal, a Calibre 816 Light Engine that produces up to 720 lumens, golden circuitry, weather sealing, a pushbutton tailswitch, Lumicron technology, and compatibility with 18650, 18350I, and CR123A batteries. 
$595, muyshondt.net