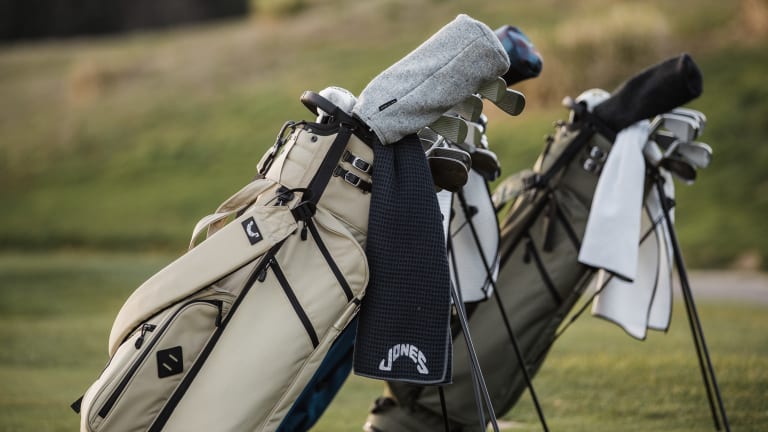 Jones' Utility Trouper gives the golf bag a minimalist makeover
All the function you're looking for without all the unnecessary branding.
There's nothing wrong with the overall function of today's golf bags but we think there could be a bit more done with it comes to their styling. Jones' Utility Trouper ditches the over-branded styling of traditional golf bags for something much more modern and functional in design. The bag features a five-way top that has room for fourteen clubs, a lightweight, 5 lb design, insulated beverage pockets, lumbar cushioning, double shoulder straps, and a mesh wireless speaker and phone pocket. 
$230, jonessportsco.com