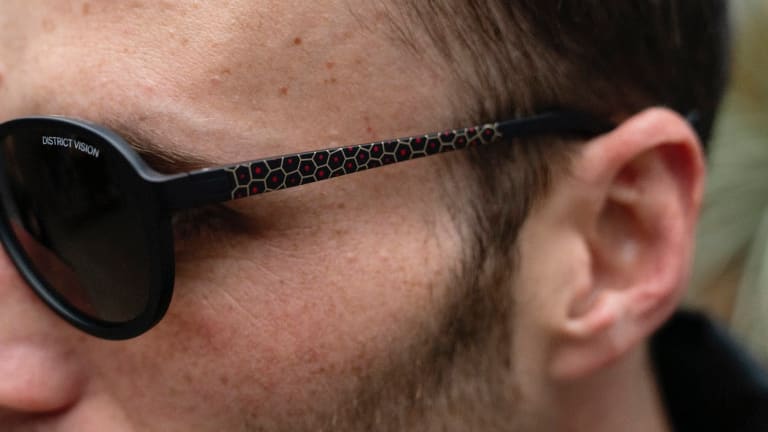 District Vision's latest frame features hand-painted temples
The temples use a Japnease Echizen painting process.
District Vision is introducing a new version of its Kaishiro frame that celebrates the Echizen painting process. The Echizen art form dates back to over 1,500 years in Fukui, Japan and today only a few of these artists exist who are experienced in this style and are considered to be  national living treasures. The temples of the frame are painted in a cactus motif to complement the front frame with its rounded lens shapes and a slight wrap that's perfect for running. 
$249, districtvision.com