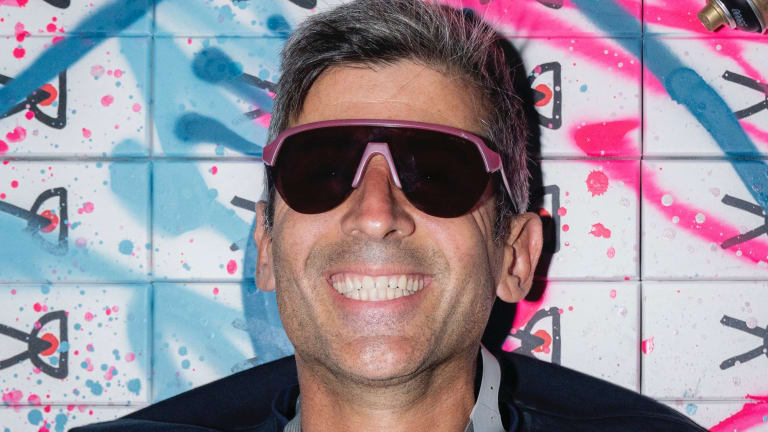 District Vision releases a new artist edition sunglass with André Saraiva
The sunglass features Saraiva's trademark pink and blue colors.
District Vision releases a new version of its Nagata performance that's not only a limited edition, but also a wearable piece of art. The company teamed up with French graffitti artist, André Saraiva, who has added his signature pink and blue colors to both the frame and lens. What's really interesting is the artwork that is hidden on the right side of the lens, which only reveals itself when there is condensation on the lens. The packaging also has been designed by André, who stacked the 300 boxes to create a wall and sprayed them with blue and pink spraypaint. 
$249, districtvision.com