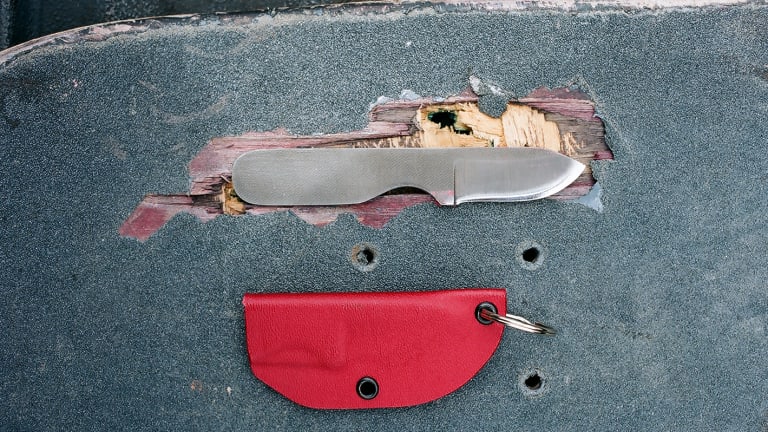 Civilware Gripper Knife
A sleek and slim knife for your everyday carry.
A solid knife is always handy when you least expect it and while a multi-tool or a folder can be incredibly useful, they tend to be a little larger and a bit cumbersome. That's where Civilware's Gripper Knife comes in. The knife is low-profile in form and built to cut through just about anything.
The blade is cut from 1095 carbon steel and has a 1.5" blade and measures at a very pocket friendly 4.25". The knives come with a custom Kydex sheath in your choice of black, red, orange, or grey and keeps the blade locked in place so you won't have to worry about it falling out.
$70, available now at Civilware