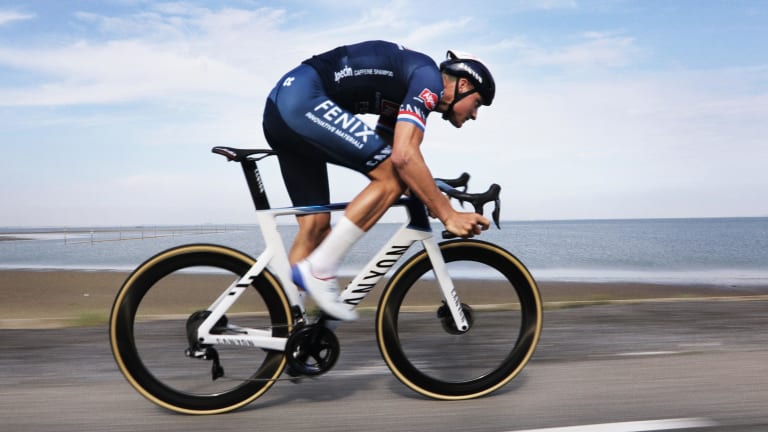 Canyon reveals the all-new Aeroad
Faster, lighter, stiffer.
Canyon builds on the aerodynamics, comfort, and stiffness of the Aeroad line with an all-new range that is 7.4 watts faster, up to 170g lighter, and up to 14% stiffer than the previous models. At the top of the lineup, the CF SLX and CFR feature a brand new CP0018 Aerocockpit that gives you 15mm of adjustable height without the need to alter the steerer tube length. Its width can also be narrowed or widened up to 20mm, enhancing fit and portability for travel. The bikes also feature integrated cabling, size-specific wheel sizing for the CF SL, and 700C wheels for all sizes of the CF SLX and CFR. 
$3,999-$9,000, canyon.com