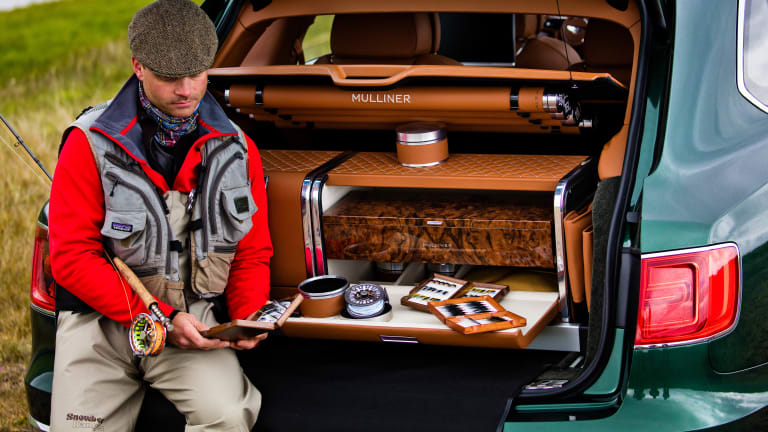 Bentley takes "Gone Fishin" to a whole new level
Mulliner creates the ultimate fly fishing accessory.
Not content with having the world's most luxurious off-roader, Bentley's Mulliner division has created the ultimate accessory for anglers, the Bentayga Fly Fishing. The hand-crafted SUV outfits the rear of the car with everything you could possibly need for a day in the water with leather-wrapped rod storage and landing nets with their own dedicated leather bags. 
You've also got a master tackle station, refreshment case, and waterproof storage for your waders. Of course, all of this is removable when you need the luggage space.
As you would expect, the master tackle station is beautifully constructed with Burr walnut veneered drawers and machined aluminum cases to hold reels, feathers, and more. It even features an electronic dehumidifier unit that's discretely integrated into the rear's waterproof boot-floor.