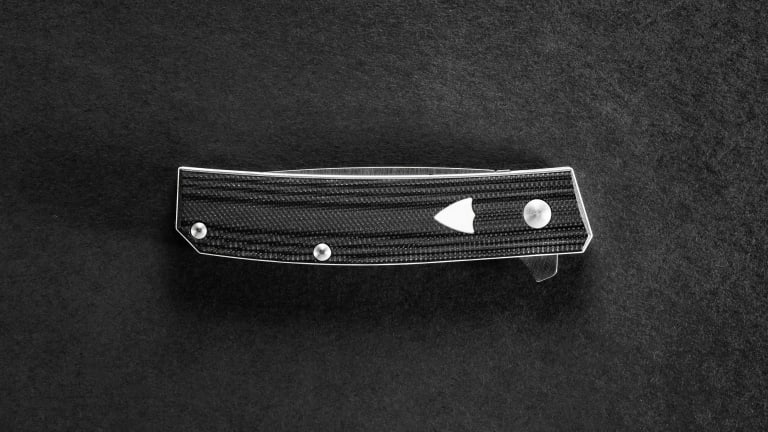 Benchmade's Tengu Flipper is a seamless blend of traditional and modern knife design
The knife features a design by Jared Oeser.
Known for his custom knife designs, Jared Oeser's eye for construction and aesthetics has earned himself a growing legion of fans, who seek out every release and pay thousands to get their hands on one. This year Oeser is bringing his skill set to Benchmade with the new Tengu Flipper. The slim profile is crafted from a two-tone G10 that wraps around a CPM-20CV premium stainless steel blade with a satin finish and a Tanto-style blade. It also features a liner lock mechanism and thrust bearing washers. 
Available March 10th. 
$220, benchmade.com