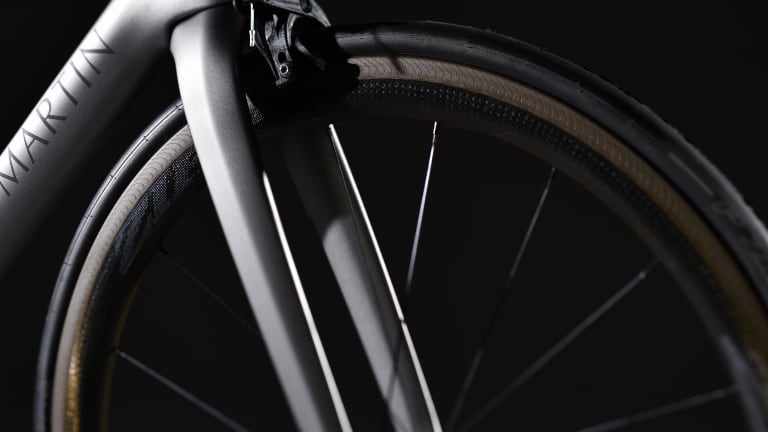 Aston Martin and Storck add further refinements to its Fascenario.3 collaboration
The lightweight frame utilizes nanocarbon technology.
Aston Martin and Storck Bicycles are presenting an update to their high-performance superbicycle based on the company's Fascenario.3 model. The bike features an incredibly lightweight nanocarbon frame that weighs just 770g. The Aston Martin Edition will also boast lightweight components from THIM and ZIPP and the entire bike weighs just 13 lbs. Other features include SRAM's wireless gear shifting tech, Pirelli's latest P Zero Velo tires, a stiffer bottom bracket, and an Argentum Nero paint job from Q by Aston Martin.