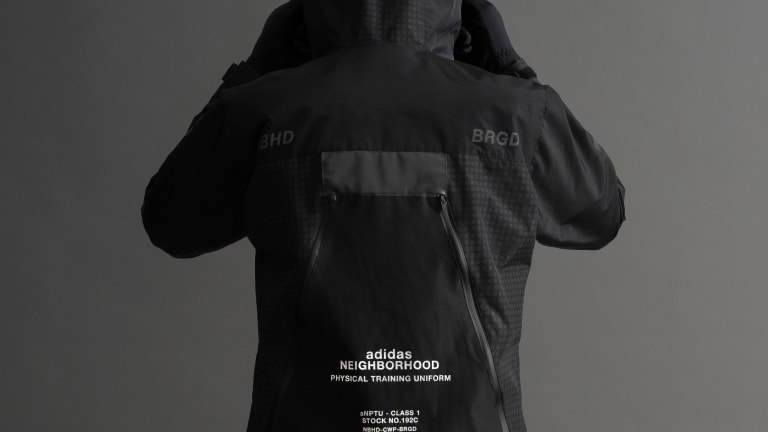 adidas teams up with Neighborhood for its latest Run City Pack
The blacked-out collection is inspired by parkour.
Neighborhood is joining Wood Wood and Universal Works as the latest partner for their Run City Pack with an all-black collection inspired by parkour. The collection will feature Neighborhood's signature graphic treatments and reflective materials set against the brand's night camo pattern. Neighborhood founder Shinsuke Takizawa describes the collaboration, "I was inspired by the thought of running through Tokyo… you are running, but at the same time you are blending into the city smoothly and effortlessly." 
The collection will feature technical running apparel and of course, Boost-equipped running shoes. The collection will be available at select Neighborhood and adidas Originals retailers on Friday, November 29th.