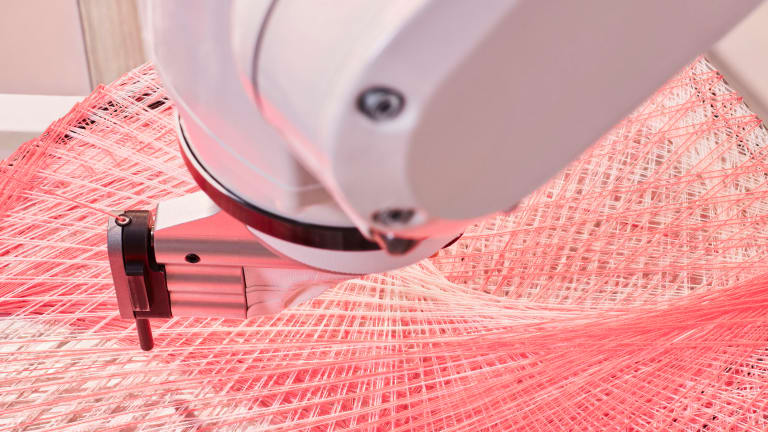 adidas debuts the industry's first fully athlete data-coded shoe, Futurecraft Strung
The first Strung shoe will be available in late 2021/early 2022.
adidas is taking their textile technology a huge step further with the reveal of Strung, a material that uses data and robots to precisely craft the perfect performance shoe. In development for two years, the unique process allows for yarns to be placed in any direction to create an optimal fit. The company's first concept shoe was designed specifically for running with an upper that features specifically placed threads to create support and flexibility exactly where it's needed. The shoe also features their latest 4D lattice midsole design with a minimized heel to reduce weight and a specially engineered rubber outsole for traction in all the right places.