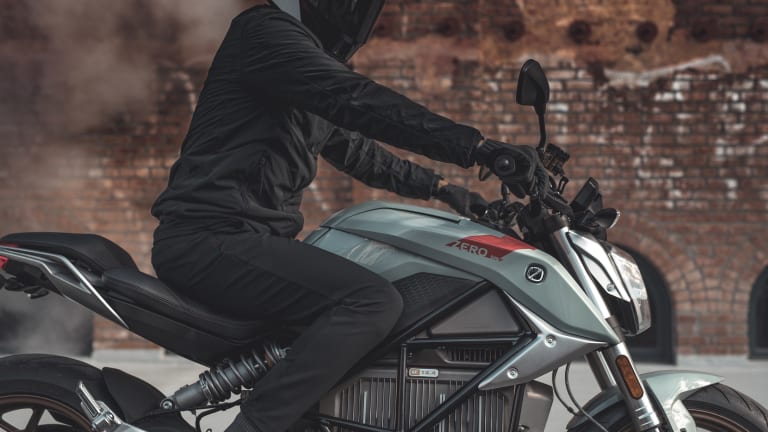 Zero unveils its new electric streetfighter, the SR/F
The electric motorcycle debuts an all-new design and a range of up to 200 miles.
Zero is debuting the next generation of its electric motorcycle range with the debut of the SR/F. Built around its new Cypher III operating system, the SR/F's ZF75-10 powertrain will produce 140 lb-ft of torque and 110 hp, all of which comes instantly and a twist of the throttle due to its all-electric engine. The company's ZF14.4 will give it up to 200 miles of range from a single charge and a Rapid Charge System works with Level 2 charge stations to recharge the bike from 0-95% in just an hour. 
The Cyper III OS allows riders to tap into the bike's array of features with selectable drive modes like Street, Sport, Eco, and Rain and you can have up to 10 programmable custom modes. Other features include a dual radial front brake system, bike status and alerts that send anti-theft and charging/battery status notifications to your phone, ride data sharing that can record bike location, speed, lean angle, power, torque, SoC and energy used/regenerated, and system upgrades and updates.
From $18,995, zeromotorcycles.com