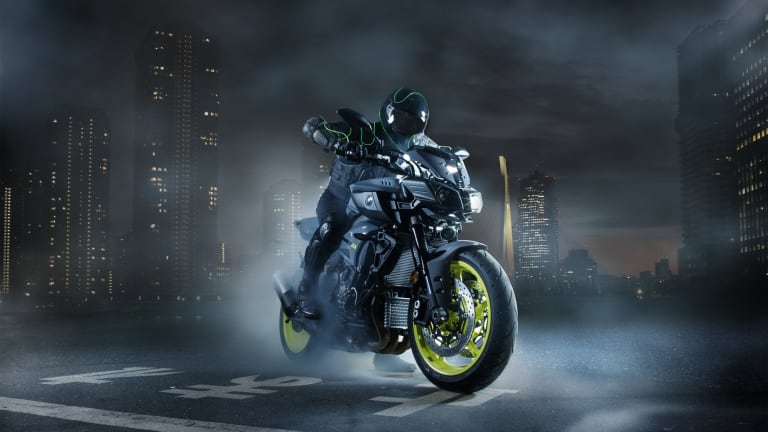 A look at one of the wildest designs to ever wear the Yamaha badge, the MT-10
The closest you can get to an autobot on two wheels.
Looks like Yamaha may have had transformers and Anime-style mechs on their inspiration board for their new MT-10 motorcycle. With motorcycle styling rewinding back to a vintage era, it's nice to see Yamaha take a crazier approach to motorcycle design. The MT-10 features a water-cooled, in-line four-cylinder "crossplane engine" that is derived from their YZF-R1 flagship racebike. They've also designed it to be torquey at low to medium speeds and a shorter wheelbase gives it a more agile feel on the road.