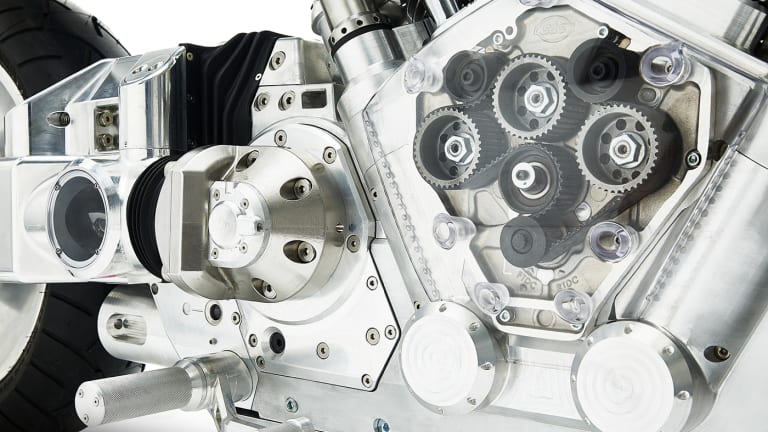 Vanguard unveils a new luxury motorcycle built in New York City
Heavy metal.
Vanguard is a new company from ex-Confederate alums, Francois-Xavier Terny and design engineer Edward Jacobs, who have pulled the curtains on their new project, the Vanguard Roadster. Just like their previous bikes at Confederate, the Roadster is dripping in metal and will serve as the platform for two other motorcycles that will join the lineup in the future.
The bike will feature a frameless structural engine, unitized crankcase, integrated exhausts, and a digital dash with rearview camera. Deliveries of the Roadster are set for sometime in 2018 and will carry a price tag of about $30,000. 
Source: Robb Report