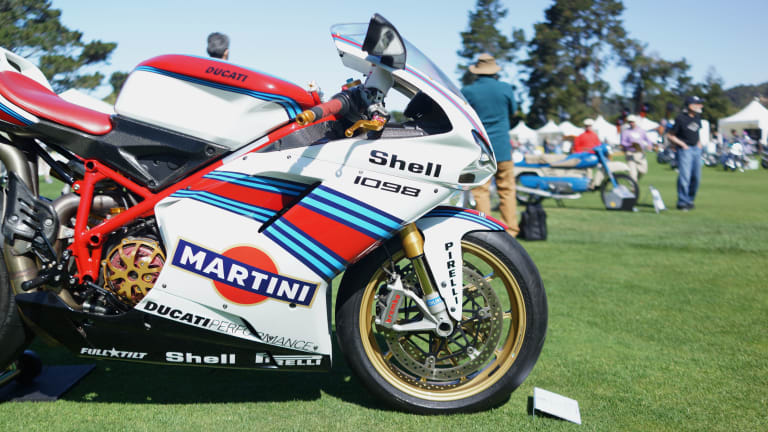 Recap | The 2022 Quail Motorcycle Gathering
250 motorcycles roared back into the Quail Lodge after a two year hiatus.
After a two year hiatus, The Quail Motorcycle Gathering returned to Carmel, California with over 3,000 guests that descended upon the Quail Lodge to view some of the finest and rarest motorcycles in the world. A celebration of all things two-wheeled, the 12th edition of the event had 250 motorcycles on display from five featured classes: Harley-Davidson XR750, Two-Stroke "Braaaps", mini bikes, BMW/5 Series, and Hot Rods and Classic Cars. There were also a variety of traditional classes that included British, Italian, Other European, Japanese, competition off-road, and even scooters. Amongst the sea of bikes, only one could win the best in show and that trophy went to a 1951 Vincent Rapide, which also won the Design and Style Award. One big highlight for us was the 1972 Dunstall Norton 810 MK 2 (above), winner of the the British class and during its time it  was one of the fastest bikes on the planet. 
The Quail Motorcycle Gathering takes place every May at The Quail Lodge & Golf Club in Carmel, California.
---