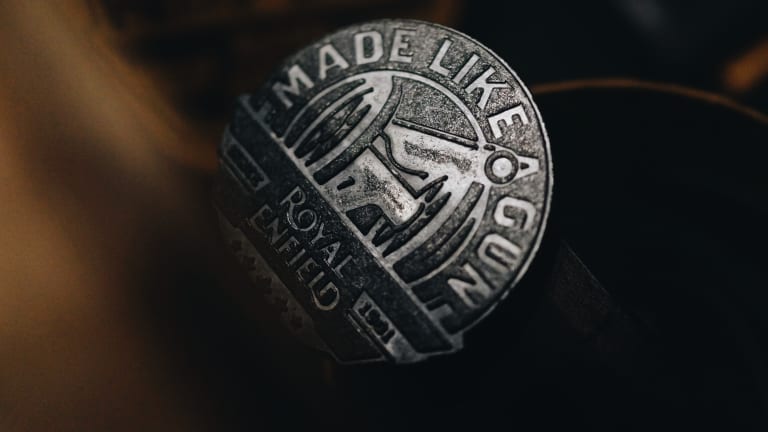 Royal Enfield sets its sights on America with their first flagship showroom in Milwaukee, Wisconsin
The 115 year old company sharpens its focus on the American motorcycle market.
Royal Enfield isn't trying to be the biggest and baddest motorcycle brand around. The company hopes to succeed not with the most powerful bikes, but with the purest. They company is rethinking its focus on the American market and this past weekend they opened their first company-owned flagship showroom in the USA. 
Located in what is arguably the most important city in motorcycle culture, Milwaukee, Wisconsin, the Third Ward location is also minutes away from their new North American headquarters. One step into their showroom and you'll experience a concept that is more akin to a boutique retailer than a full-on motorcycle dealership. 
Not only are you surrounded by their bikes, but the showroom will also feature a well-designed selection of apparel and accessories. Of course, the bikes are the main draw here and there is no shortage of two-wheeled beauties. From the café racer styling of the Continental GT ($5,999) to the Bullet 500 ($4,999), the bikes not only look great, but are also very accessible in price. 
The company hopes to bring the concept to other major US cities in the future, but in the meantime if you happen to be in Milwaukee it's definitely worth a visit...and maybe even a purchase. Royal Enfield Milwaukee is located at 226 N. Water St. and is now open daily.