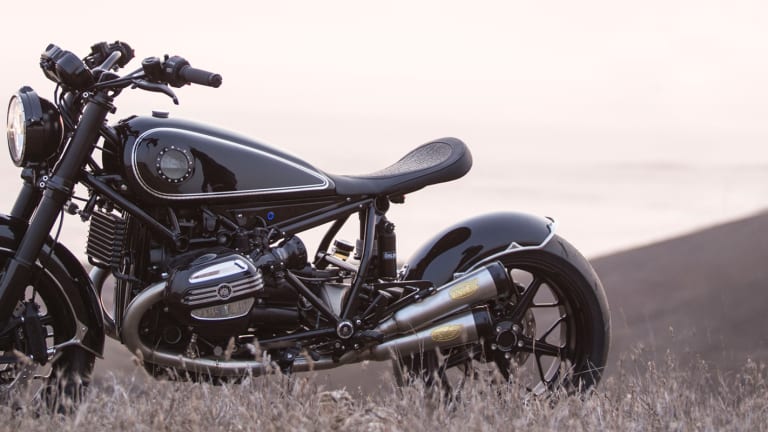 Roland Sands takes the R nineT back to the '30s
Based on 1937 R5 motorcycle.
Rolands is has worked his magic on another bike and this time he's taken the R nineT and turned it into a retromodern design inspired by the R5 from 1937. The stock R nineT body went under the knife and rebuilt the forks and added Ohlin shocks in the rear and adjusted the original bike's suspension. The seating position has also been modified and is attached to a custom frame that was shaped to mimic the classic R5 silhouette. Other details include dual exhausts with RSD Track Pipes, velocity stacks, and RSD radial parts.