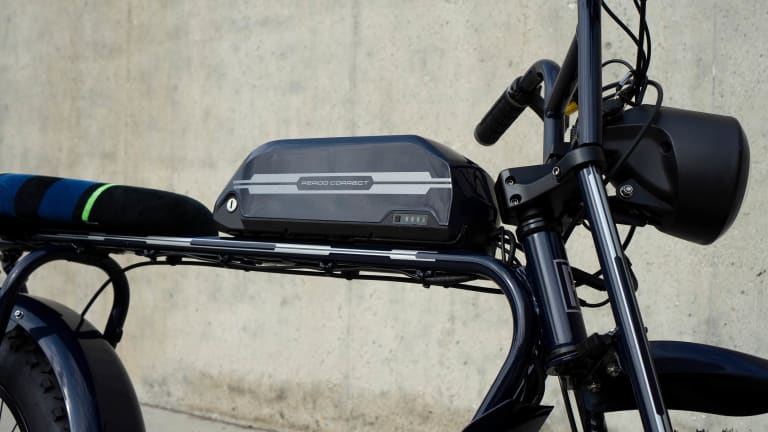 Period Correct and Super 73 reveal their motorsport-inspired e-bike
The bike pays tribute to early BMW tuning specialists.
Period Correct founder Bryan Calvero is bringing his love for motorsport to a new collaboration with Super 73. The two brands created a bike inspired by Calvero's love for German tuning houses with a custom-painted deep blue frame, fenders, and battery. The battery and frame have also been finished with the Period Correct graphics and the seat has been upholstered in a rugged fabric with blue and green striping. The bike is based on the S1, which features a 768 watt-hour battery that has a range of 25 miles when traveling at 20 mph with throttle-only riding. 
Limited to 15 units, the special edition S1 will be available at Period Correct's online store on Saturday, August 28th at 9AM. 
---