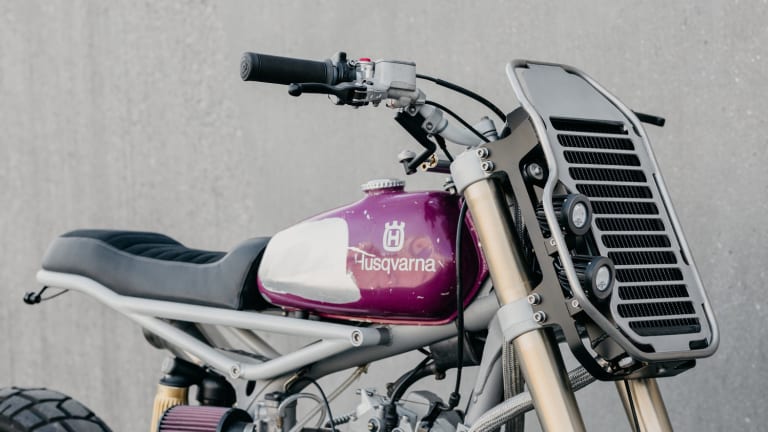 Motomucci's custom Husqvarna was built to take on the Pacific Northwest
260 lbs of pure performance.
Based on a 2001 Husqvarna 750, Portland's Motomucci built the custom bike to tackle the roads and trails of the Pacific Northwest. Though the bike keeps it simple, the construction is components are anything but. Motomucci put together a number of custom elements that includes a custom subframe, custom exhaust, and a custom radiator guard that's fabricated out of stainless steel and is equipped with a stack of XVision LED driving pod lights. 
Our favorite detail is the purple 1973 CR360 tank, which adds a nice little vintage touch to the retro-modern styling. Other features include a ZX10R Ohlins steering damper, ASV levers, Alcantara and vinyl seating, Shinko tires, Hammerhead billet shifter, and a Golan billet fuel valve.