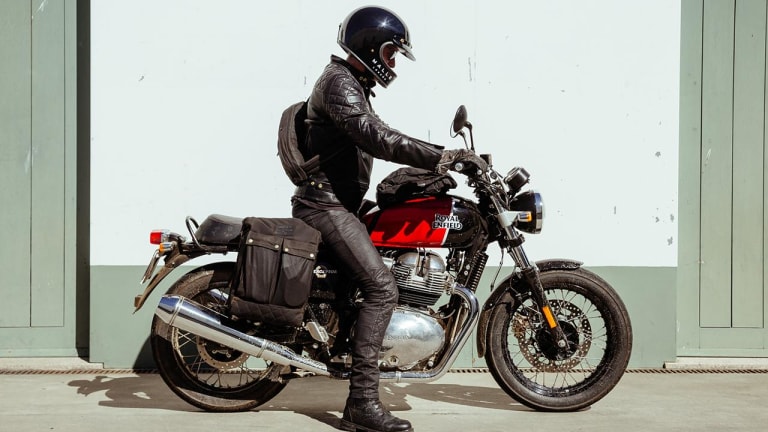 Malle London releases their Moto collection
All the essentials for a well-accessorized motorcycle adventure.
UK-based motorcycle lifestyle brand, Malle London, hits the open road with its Moto collection of apparel and riding luggage. The centerpiece of the collection is the brand's first leather motorcycle jacket. Called the Godspeed, the jacket is made from a thick, oiled cow-skin leather with double layers of kevlar in all the quilted sections of the jacket and protective armor for the back, shoulders, and elbows from Knox. It also features extendable sleeves when you're in racing position, front and rear venting, a generous array of pockets, and a quilted organic cotton lining.