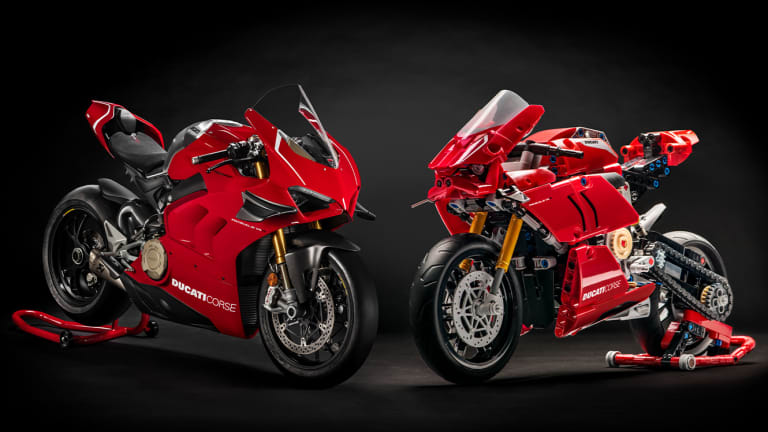 Ducati finally gets reproduced in Lego with a new Panigale V4 R for Lego Technic
A brick reproduction of the most powerful Ducati of all time.
Ducati has announced that they've entered a partnership to finally bring their legendary motorcycles to the world of Lego. The company is marking the beginning of the partnership with its most powerful motorcycle of all time, the 221-hp Panigale V4 R superbike. Designed in collaboration with the Ducati Design Center, the bike has been reproduced in brick form for the Lego Technic line and is the first motorcycle model they've ever produced with a working gearbox and it also features details like steering and suspension that mimic the movement and feel of a motorcycle. 
The Lego Technic Ducati Panigale V4 R will be available on August 1st. 
$69, lego.com