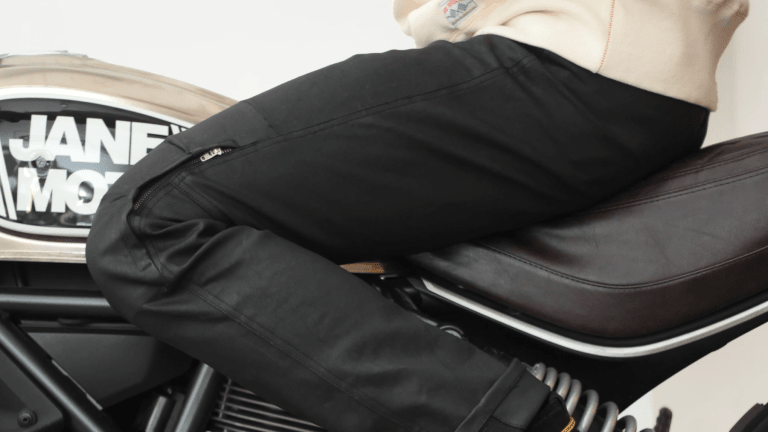 Jane Motorcycles updates its Norman riding pants with Armalith waxed denim
The new version doubles down on durability.
Jane Motorcycles is adding a new option to its range of motorycle pants with the Norman Aramalith riding pant. The design and styling are exactly the same as the previous releases but with one big difference: 14 oz Aramalith waxed denim. Made in New York, the pants can also accept d3o knee and hip armor for increased protection, articulated knees and a seat yoke to reduce the wear and tear on the seams, and it can withstand a 4 second slide time at 50 mph.
$375, janemotorcycles.com