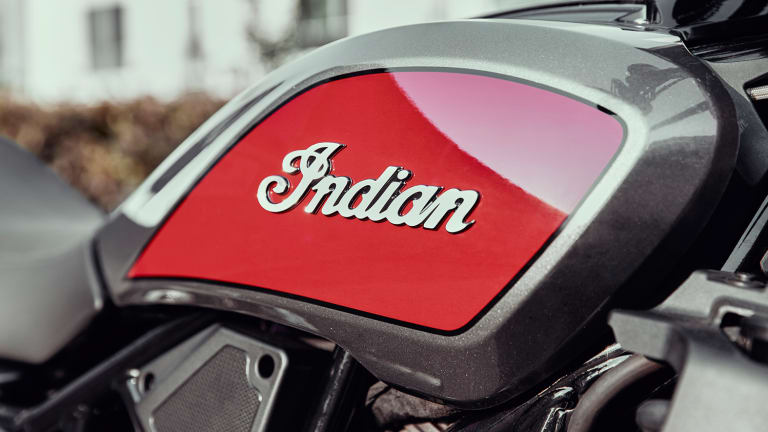 Indian unveils the highly-anticipated FTR 1200 production bike
Inspired by the brand's history in flat track racing.
Ever since Indian started racing its FTR750 race bike, fans and motorcycle enthusiasts alike have been waiting on the edge of their seats for a production, street-ready version. Today, Indian reveals the FTR-1200, a bike that features design cues from the FTR750 in a sporty street bike that will definitely steal some attention away from its rivals. 
The bike will be powered by their new 1203cc V-Twin engine and it will have 120 hp and 85 lb-ft of torque. Both models will have LED headlights, a USB port for your devices, ABS, and cruise control. It will also come in an 'S' model that adjustable front and rear piggy-back suspension, a 4.3-inch customizable Ride Command LCD touch screen with Bluetooth, stability control, and three ride modes. 
From $12,999, indianmotorcycle.com