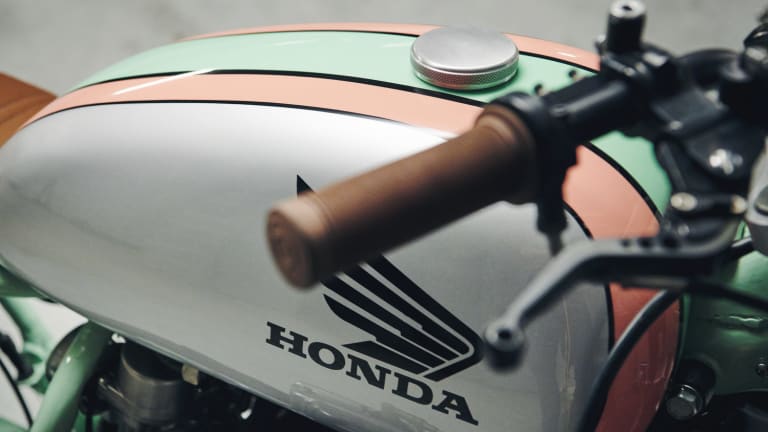 Federal Moto's latest bike is a minty masterpiece
The build uses a rare CX650 Custom from the '80s.
Mint and peach isn't a color combo that you typically imagine on a motorcycle, but leave it to Federal Moto to make you drool over a bike with those very colors. The Two Scoops bike is based on a 1983 Honda CX650 Custom that has been thoroughly rebuilt to meet Federal Moto standards. This involved a full rebuild with new gaskets, new piston rings, and an upgraded cam chain, tensioner, and guide blades. 
It also features components from a Suzuki GSX-R600, a Honda Shadow rear hub, and 17" Sun aluminum rims with stainless steel spokes. Other details include a new subframe and a discreet electronics tray, new aluminum bodywork by Craig Rodsmith, Biltwell grips and footpegs, and a full rewiring with Motogadget hardware, and a Koso digital speedometer. 
Source: Bike Exif