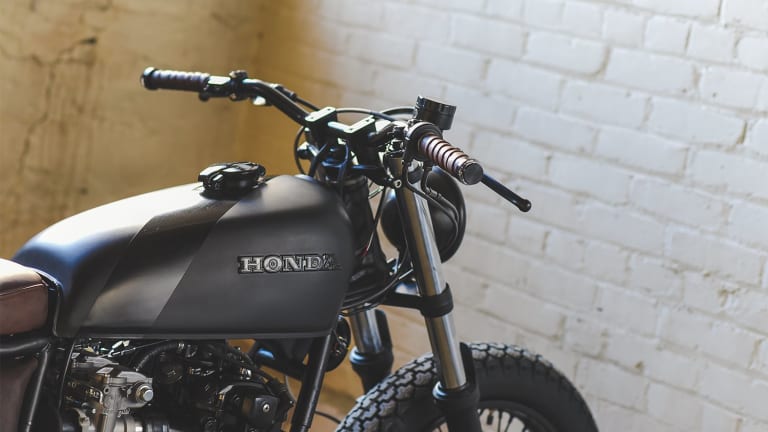 Federal Moto steps into the shadows with their Fade to Black bike
The Canadian motorcycle builder busts out a handsome cafe racer.
If you've been looking for a motorcycle builder to build the perfect cafe racer you're going to want a book a ticket to the Great White North. Federal Moto recently got their hands on a Honda CB550 and worked their magic to create one of the most handsome bikes that we've come across lately. 
Built for Canadian filmmaker, Grant Harvey, the Fade to Black bike keeps it simple with clean lines and vintage styling. The bike is dripping in carefully considered details and performance modifications including a Dynoman Stage 1 Performance Kit that has been tweaked to push out 572 cc and a WebCam 358a camshaft, uprated gaskets, and an upgraded clutch are fitted and ready to take on that additional power. 
Other features include a 4-into-1 custom exhaust, Cognito Moto GPS-based speedometer and LED turn lights and brake lights, custom leather seating from Clo's General, and Biltwell bars, throttle, and grips. 
Source: Bike Exif