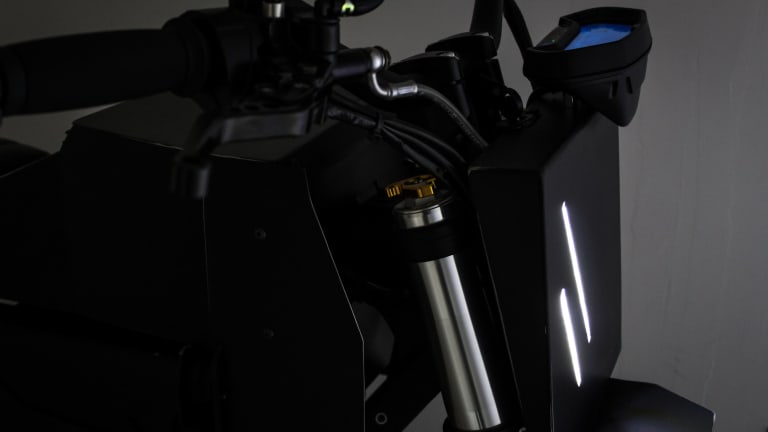 Droog Moto's E-Fighter gives the Zero FX a sinister new look
Zero's popular electric motorcycle gets a menacing makeover.
While there's nothing wrong with the stock Zero FX design, this custom build from Droog Moto turns it into an aggressive machine that looks like something the bad guy would drive in a sci-fi movie. The DM-016 E-Fighter radically redesigns the original with a handcrafted all-black exterior that can be fitted with Zero's 3.6 Modular setup or the 7.2 model and is equipped with the company's 550 Amp controller with regenerative deceleration. When it comes to performance, the bike has an upgraded suspension, an all-electric powertrain that produces 46 hp and 78 lb-ft of instant torque, and multiple ride modes. 
$32,500, droogmoto.com