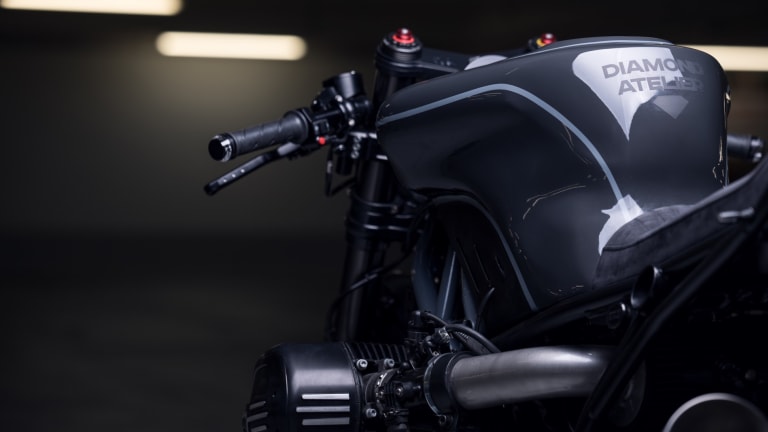 Diamond Atelier turns the R nineT into a high-performance streetfighter
The Munich-based builders unveil their latest beauty.
When a Diamond Atelier client asks for a BMW boxer engine with a "aggressive yet elegant shell", you better believe the company will deliver and deliver they did. The company has unveiled its first R nineT build, a sleek streetfighter they're calling R nineT Neo-Racer, the ninth build in their lineup. 
The bike received a thorough reworking with a brand-new subframe that was hand-fabricated and a sculptural fuel tank that is sure to have motorcycle enthusiasts talking for years to come. You'll also find a bobbed front fender, a low mounted front headlight, Diamond Atelier's signature valve covers, a Remus titanium exhaust, and an ultra-slim seat done up in a luxurious hide. 
Source: Pipe Burn