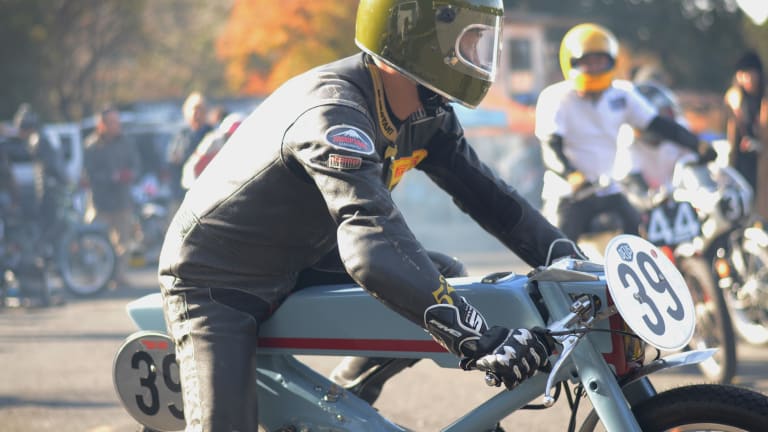 A classic Honda scooter gets injected with some Deus Ex Machina Firepower
You haven't seen a Super Cub quite like this before.
As you can see, the Firefly isn't exactly the friendly scooter it began its life as. What used to be a 1961 Honda Supercub has now become a two-wheeled rocket, inspired by the GP and TT bikes of the '50s and '60s. 
Created by Deus Japan's Director of Motorcycle Operations, the Firefly is a stunner in blue with its narrow profile creating a race-ready design that already looks like its moving at a 100 mph while standing still. Modifications to the bike include a more powerful engine, polished C105 hubs, D.I.D. alloy rims, custom spokes, custom alloy top bridge, and adjustable alloy race shocks.