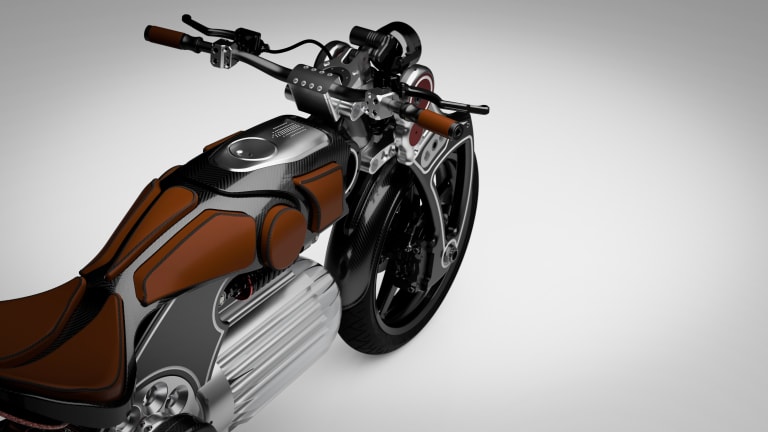 Curtiss Motorcycles unveils the Hades
The company calls their bikes the ultimate expression of two-wheeled minimalism.
With a goal to reduce their motorcycles to the bare essentials, Albama-based Curtiss Motorcycles reveals their latest model, the Hades. Curtiss designer JT Nesbitt describes the bike, "We have a deep and abiding respect for materials. Our goal with Hades is to build the least wasteful machine possible. This not only applies to how the motorcycle operates, but also how it is constructed. Most of the parts on the machine serve more than one purpose. Like Miles Davis, we're playing the fewest possible notes to convey the emotion. That's minimalism." 
The all-electric motorcycle will get its power from a horizontal battery vault that works in conjunction with a proprietary controller and motor package. The company is targetting a total output of 217 hp and 147 lb-ft of torque and its battery is targeted to have a capacity of 16.8 kWh at 399 volts. 
Hades will enter production in 2020. 
$75,000, curtissmotorcycles.com