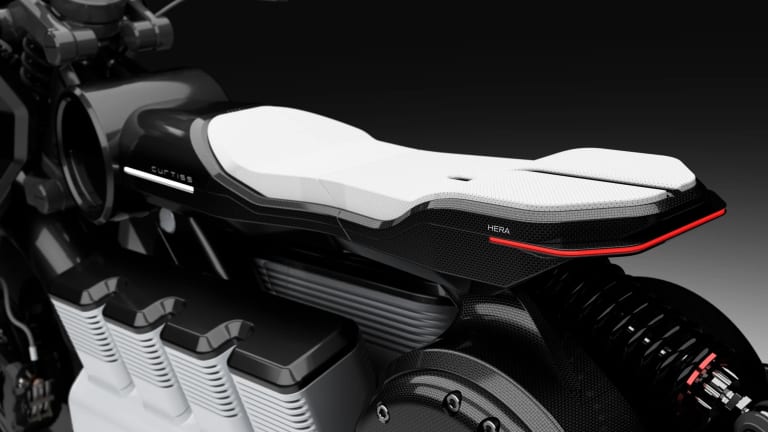 Curtiss reveals the production version of their flagship electric motorcycle
The motorcycle is an electric tribute to the 1907 Curtiss V8.
Curtiss Motorcycles is paying tribute to its namesake with the reveal of the production version of its upcoming 2020 flagship, the Hera. The bike draws inspiration from Glenn Curtiss' 1907 V8-powered motorcycle that broke the land speed record with a 136.3 mph run on Ormond Beach, Florida. Hera will feature a proprietary battery and electronics system that swaps out the V8 for lithium-ion batteries and features a 64.5-inch wheelbase and a ground clearance of 8.25 inches. 
Additional specs and pricing will be revealed at a later date.