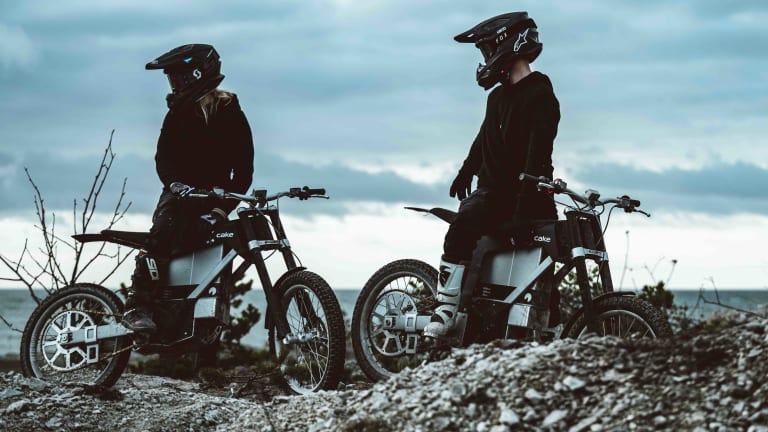 CAKE introduces its latest off-road electric motorcycle, the Kalk INK
A stealthy off-roader with 3 hours of battery life.
CAKE's is adding another all-electric off-roader to the lineup with the launch of the stealthy Kalk INK. The blacked-out electric motorcycle is based on their OR model and features the same 11kW motor, which can achieve speeds of up to 50 mph and has a range of up to 3 hours on a single charge. New to this model is the use of a non-linkage rear suspension, a lightweight motocross suspension, a 19-inch wheelset for increased durability and reduced maintenance, and an all-black finish. 
$9,500, ridecake.com