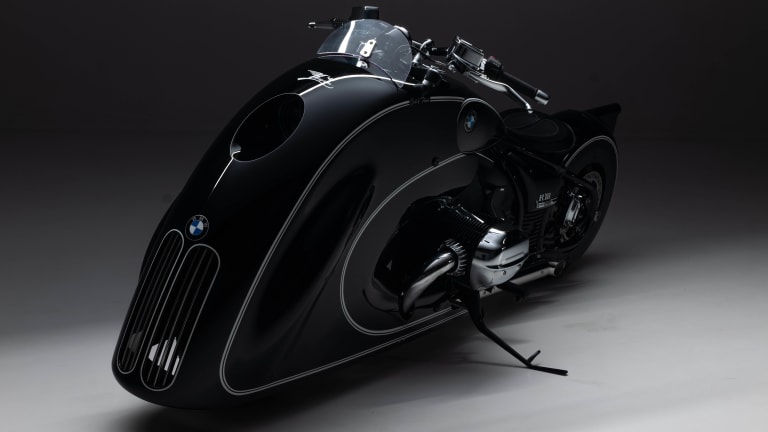 The "Spirit of Passion" by Kingston Custom injects a bit of Art Deco into the BMW R 18
A new showstopper from one of Germany's most talented bike builders.
For their latest collaborative partnership, BMW Motorrad enlisted the help of their fellow Deutschlanders at Kingston Custom to create the "Spirit of Passion." The art deco-inspired bike evokes the styling of the company's automobiles from the 1930s, fully translated into a bold modification for their R 18 motorcycle. As for the build of the bike, the majority of it is original with the exception of the Kingston fairing, handlebars, and mudguard, all of which are handmade. The exhaust has also been updated and the turn indicators and LED front headlight are now better integrated with the fairing. 
---